Arcade Game Repair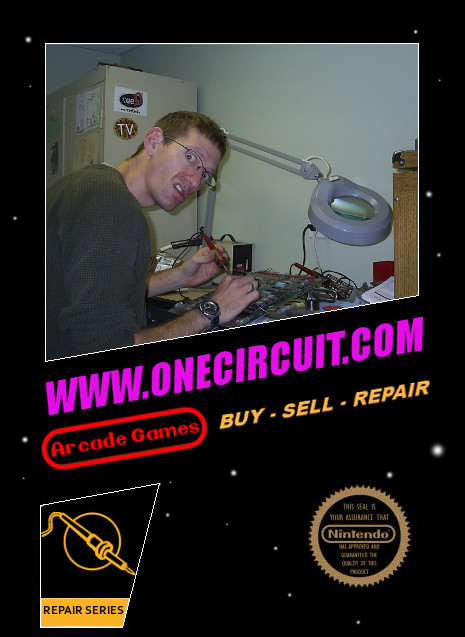 Note: Because of my new job I am finding less and less free time these days for board repairs. Plus I am eager to finish the Pole Position Clone project.
But if you are willing to wait, I can add your name to the board repair queue so that when I do have free time coming up, I can contact you and you can send in your board for repair.
Thanks for your patience! 😉 -Adam
Specializing in Nintendo arcade game repair, here's just a sample of the games I repair:
Donkey Kong
Donkey Kong Jr
Mario Bros
Popeye
Punch Out!
Super Punch Out!
Arm Wrestling
Vs Unisystem
Vs Dualsystem
Don't see your game on the list?  Just ask!
I typically charge a flat rate of $100 for any given repair.  This price includes debug/bench time, parts, labor… even return shipping back to you!
I don't take any payment until the board is fully repaired and I get the 'thumbs up' from you.
Also be sure to check out my YouTube channel to see some videos of previous repairs.