Neacf.com interview with site member ajcrm125.

JBD
Adam thanks for taking the time to do and interview for the site.
Let's start with what were you doing before you arrived at NEACF.com?
ajcrm125
Well waaaaay back... I was into R.G.V.A.C quite a bit. Before the days the KLOV forums even existed. I lived in northern VT and there was no local arcade community that I knew of so I looked up arcade dealers in the yellow pages looking for games. Found a guy that had a warehouse full of broken games and we made a deal where I would fix games in exchange for credit towards any game I wanted. That's how I started my collection.
Years later I moved back to MA and eventually sites like craigslist.com were created where I started buying/selling games. I posted an ad for a $50 Baby-Pac I acquired but had no time to restore and some local guy with big sideburns and a thumb ring bought if off me. Black-dong7 was his name? I can remember.

JBD
What the first arcade game you ever owned?
ajcrm125
The first game I ever owned was a Mat Mania in a Vanguard cab. Growing up, my older cousin Sean had a pool table and pinball machine in his basement. I vowed that when I became an adult, I would someday get one. Then at some point he acquired this non-working Mat Mania game (I had never heard of the title before). I tried desperately to get it to fire up when I visited but no luck.
Eight years later, I asked him if he still had the game and he offered it to me. I brought it home, threw the PCB on my workbench and after swapping out the main CPU:
"Oneeeee Twoooooo Threeeeeeeeeee!" First game I ever repaired.... I'll never forget it. From that moment on I was hooked.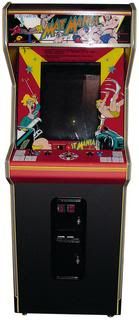 JBD
Did you ever go to arcades when they were around?
ajcrm125
Not often in the early 80's. Our family didn't have much $$ back then. My fondest memories playing arcade games was when we would spend the summers at campground in CT. "Camp Niantic" (http://www.campniantic.net/) I think it was called. They had a game room there and we would pickup trash for the old man that ran the place. He would pay us in change and we would just end up reusing that money to play his games. Smart guy.


Then in the 90s when I was a teenager I recall going to the 'Dream Machine' and 'Just Fun' arcades in the local mall around here. Some of my favorites around that time were Altered Beast, X-men, Golden Axe, and any of the Nintendo VS games.
JBD
How did you go from knowing zero about the hobby to repairing a pcb? Did you have a background in electronics?
ajcrm125
Yeah I was obsessed with electronics and computers as a kid. My dad bought me one of those 60-in-1 electronics kits from Radio Shack when I was like 7 and ever since I knew that's what I wanted to do. Eventually I got my bachelors degree in Computer Engineering and later my Masters as well. Got hired at IBM after college but despite degree in chip design they had me repairing circuit boards of all things. Did that for 3 years and hated it. Although one thing it did give me was good board debugging and repair skills. Now I do chip design full-time for them.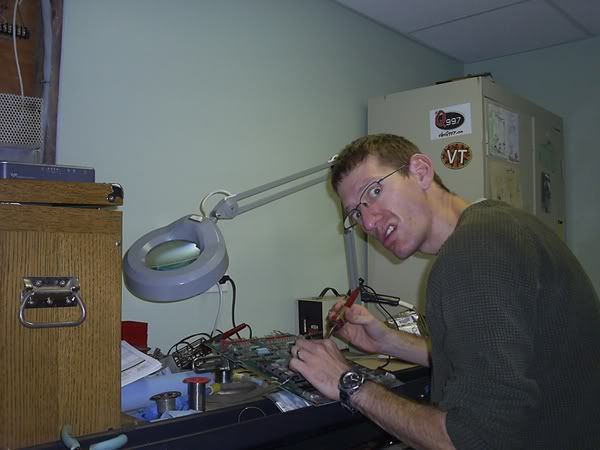 JBD
If you could give one tip for someone who was about to debug a PCB, what would it be?
ajcrm125
Take your time and get familiar with the schematics. I've seen lots of cases where something would be wrong with sprites for example, and people start swapping out program ROMs and such hoping to get lucky, not realizing they're messing in an area of the game that is working just fine. Not saying it's easy.. but getting familiar with how to read schematics and the schematics of the game you are about to repair in particular, will save you lots of debug time.
JBD
I noticed you haven't started a collection list on the site yet, what games do you have?
ajcrm125
Lemme see...
*X-men 6-player
*Tempest (on loan)
*Donkey Kong
*Donkey Kong Jr
*Mr Do!
*Heavy Barrel
*Operation Wolf
*Asteroid
*Asteroids Deluxe (upright)
*Asteroids Deluxe (cocktail)
*Omega Race
*Centipede
*Galaga
*Ms Pacman
*NeoGeo 4-slot
*Road Show pin
*Shadow pin (on loan)
*Hearts and Spades pin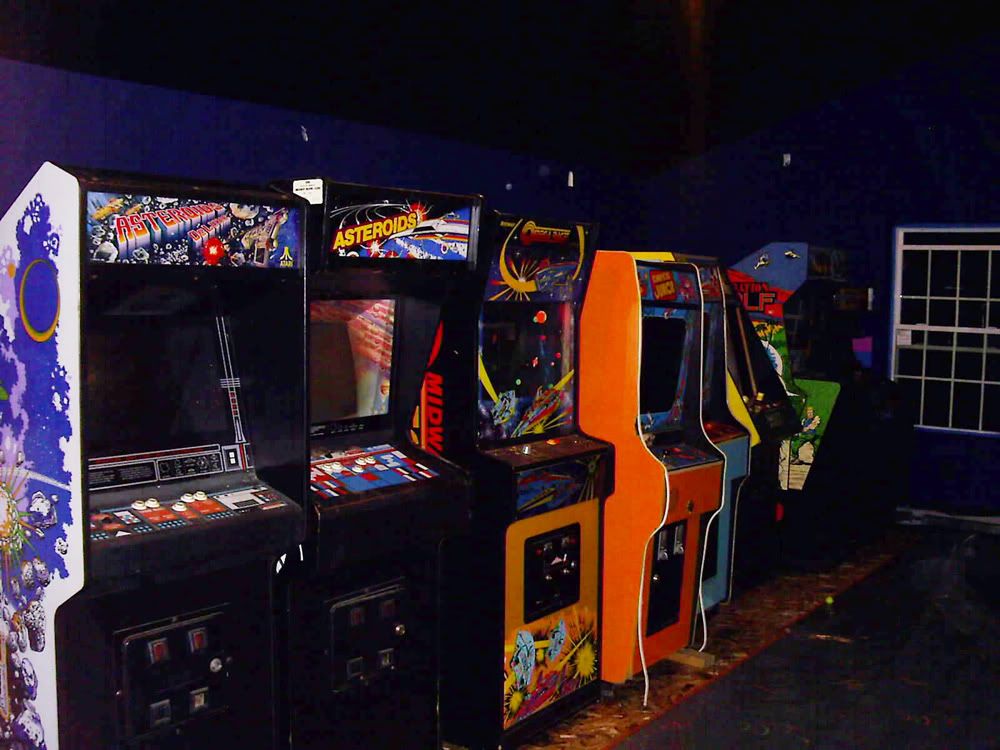 JBD
How long have you lived in Belchertown?
ajcrm125
About 7 years now. I actually grew up 2 miles down the street in Granby and my wife grew up in Belchertown. Her dad builds houses and my dad was an electrical contractor at the time so we knew each other since we were like 4 and grew up in the trades together. 7 years ago her father offered to build a house on the family land for us so we left VT and moved back home. All of our family are in town so it's a real nice setup.
JBD
How did you meet your wife?
ajcrm125
The first time I ever saw her I believe was at a church function when I was about 4 or 5. It was at some sort of fair type event and her family was standing in line for an activity. I cut in front of them when they weren't looking. Suddenly her dad tapped me on the shoulder and said "back of the line kid". I looked down and she was giving me the ol stink eye. I knew from that moment I was gonna marry that girl. ;-)
JBD
What does she think of your arcade collection?
ajcrm125
She doesn't mind it. I think she would be less enthusiastic if we didn't have a dedicated game room to put all the games, or if the $$ to purchase the games came out of the family account. But I'm fortunate in that for me this hobby funds itself through board repairs or other little projects like the CoinUp. I have to say having that freedom is nice. There's times where I've come home with a trailer full of games and she can't complain because she knows not one dollar came out of the family account.
JBD
Does she play any of the games?
ajcrm125
Of all the games I think she likes the pins the best. Whenever the family is in there playing that's where you'll typically find her. And when we hit the movie theater arcade or some place like that we always play the pins together.
JBD
What's is your favorite game in your collection and why?
ajcrm125
The one that stays working. :-D I find that I spend 90% of my time working on my (or others') games and only 10% playing them. But in answer to your question if I had to pick one favorite I guess it would be my Road Show pin. Back in VT I met a collector named Bobby Volk. This guy was a serious collector. I've never met anyone like him before or since. His $80k collection was featured in Gameroom Magazine back in 2005.(http://www.arcadefever.net/collectorgameroom/bobvolk/BOBVOLK.html)
Anyways we met and he needed someone to wire up his basement gameroom. So I did all the electrical work in exchange for the Road Show pin. I think it's my favorite because of the history behind it and at the time that I got it, it was the only game in our house so the entire family would stand around and play it for hours.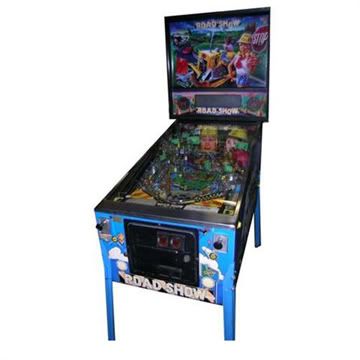 JBD
Do you have a "Holy Grail" yet or are you still looking?
ajcrm125
There is one game that I recall playing vividly when I was very young. It could have been the very first arcade game I ever played. It was either an Exidy Bandido or Nintendo Sheriff.. I can't recall. Turns out someone in the Boston area has one sitting in their parent's basement and they saw on my VAPS account that I was looking for one. Still trying to negotiate a price.

JBD
What's your favorite manufacturer? (Nintendo, Atari, Namco, etc.)
ajcrm125
Well as someone who has to repair these damn things...


As far as PCB quality goes,... Nintendo.. hands down. I love working on their boards. But as far as nostalgia goes I think I'd have to go with Atari. Some of the earliest memories I have playing arcade games were all Atari games. Plus the artwork on a lot of those older games was incredible.
JBD
What's a game that is very popular to some, but you yourself did not understand the appeal?
ajcrm125
Some of the very old vector games I've tried and simply don't get:
Lunar Landar
Major Havok
Battlezone
I suspect if there were some sort of nostalgia associated with them for me, it would offset the fact that these games suck so bad. :-)
But there isn't.. so I can't stand them.
However I can say that I've experienced the opposite as well. I've tried some games in MAME that I've always heard of but never played and they just didn't appeal to me. Then I try it at a local collector's house and fins that I can't stop play it. Funny how that works...
JBD
You're one of the few collectors I know that owns a 6-Player X-men, What is your favorite character to play as?
ajcrm125
Colossus. Wait.. you mean there are other characters in that game?


That guy is badass and I love his attack. You can just pound on guys and when they start attacking you from all angles, a quick taste from from your Energy Blast and it reminds them who's boss.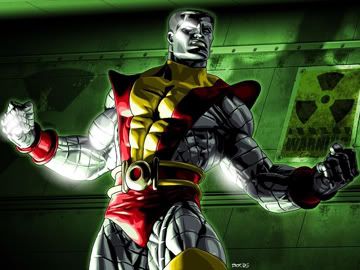 JBD
Do you have any other collections?
ajcrm125
The only thing I have a collection of are toys and games from my childhood. Stuff like:
- 3 complete lazer tag sets
- Omega Supreme Transformers figure
- Simon (first toy I ever completely took apart and put back together again)
- Micronaut Battle Cruiser
For some reason I can't convince myself to get rid of these things. Eventually I'll build a shelf above my games that spans the length of the gameroom and put them all up there for display.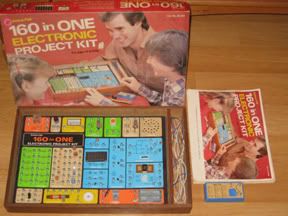 JBD
Has anyone ever told you "you kinda look like Cartouche"?
ajcrm125
Well that's understandable... Cartouche and I are both very handsome men.


Actually no... I don't think anyone has ever made that comparison. Do people really think we look alike? Hmmm.. I just don't see it.
JBD
Let's talk a little about your latest project, the Pole Position clone. What exactly is this going to be?
ajcrm125
The goal is to make an FPGA based replacement for the disastrous Pole Position board set. It will have the same pinout as the Atari version so it will be a drop-in replacement. And I figured while I'm at it, I might as well make it a PP/PPII multigame since the hardware is the same. I started it years ago and have made little progress in years past but ever since I moved my office to the lab I'm finding more and more time to work on it.
I currently have all of the CPU board reverse engineered and am starting to work on the Video PCB.
JBD
Man that's really smart to do. Is Pole Position a game you have a interest in?
ajcrm125
Not when I started. I chose the game because when I was shopping for my first project I met an op who had a dozen of them. A quick internet search revealed to me why. Plagued with an unreliable design and just about every custom Namco made, it's one of the most problematic arcade games ever. And it's a shame because it was the most popular game in 1983 according to KLOV.... now you can't give them away. So it seemed like an awesome challenge to bring it back from life support.
As I kid I recall only playing it once or twice. I totally sucked at it. I didn't understand the gear shifting aspect at all. But ever since I played it at John's house I absolutely love it.
JBD
Is this going to have High Score save and Attract Mode as well?
ajcrm125
You bet!
JBD
If you could offer one piece of advice for someone new to this hobby, what would it be?
ajcrm125
Don't let it consume you. Especially those who have families. Kids, spouses.. all more important than video games.
There will always be time to collect stuff like this. The same cannot be said for time spent with your kids while they are young.
JBD
Anything you'd like to plug? (Youtube,Twitter, Website etc)
ajcrm125
Sure!
You can catch my game repair videos on my YouTube channel:
http://www.youtube.com/user/ajcrm125
My Twitter feed:
http://twitter.com/#!/ajcrm125
And on my web page you can learn about past, present and future projects. There's also an online store where I sell CoinUps which give you freeplay for any game.
I also have softcopies of the TTL databook up there:
http://www.onecircuit.com
JBD
Thank you so much for your time

---